[ditty_news_ticker id="207″]
I DO NOT require a deposit, but due to the increasing amount of timewasters, the follow applies:
1. If you have prebooked, I expect a text before 9am on the session date.
2. With any session I require a confirmation of attendance by phone 30 minutes before your session start.
IF YOU DO NOT FOLLOW THESE INSTRUCTIONS I WILL PASS YOUR SESSION ON TO NEXT IN LINE.
The hallway/stairs/landing between the front door and playroom are being decorated. If you cannot ignore this temporary inconvenience, come back to my profile later!
This is a pet friendly residence, if you are allergic, it may be best not to attend.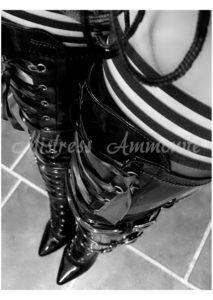 My hair is not always blonde! Sometimes it is blue, purple, pink or all three!

I do not offer any traditional penetrative sex on my part. Strap-on is not available on the first session, I like to make sure you have had experience in that area before proceeding further! Hand relief is only for good boys who have behaved accordingly during the session.
The only body worship I allow is foot worship up to knee level.